We are all held together by stories and string…
WORDS IN PRINT
Read my INTERVIEW with booktopia
NOVEL
The Inevitability of Stars (HarperCollins, 2013)
SHORT STORY
We are not the world (Hermes 112: Creative Catalogue, 2018)
Laundry Day (The Quotidian: USYD Anthology, 2018)
The Neck (The Draft Collective, 2017)
POETRY
King Parrots (The Lives of Others: Southerly Journal 78.2, 2019)
Brother (Power: 2019 University of Sydney Anthology)
Mate (Power: 2019 University of Sydney Anthology)
Siren (Heroines Anthology: The Neo Perennial Press, 2018)
Moon (Heroines Anthology: The Neo Perennial Press, 2018)
Fire (Heroines Anthology: The Neo Perennial Press, 2018)
Words out my Mouth (Grieve Anthology vol.6: Hunter Writers' Centre 2018)
One Morning (The Quotidian: USYD Anthology, 2018)
The Other Sound of Ivy, Climbing (Distinguished Writer: Art Ascent Art & Literature Journal August, 2017)
Before Dawn (Uneven Floor, 2017)
AWARDS & RECOGNITION
Shortlisted: The Wurlitzer Foundation artist residency 2020
Recipient of the 2017 Faculty of Arts & Social Sciences Startup Postgraduate Coursework Scholarship (The University of Sydney)
Shortlisted: 2018 USU Creative Awards (The University of Sydney)
Shortlisted: 2018 Varuna Publisher Introduction Program Fellowship (Varuna House)
Invited Reader at the inaugural Heroines Festival 2018
Debut novel, The Inevitability of Stars, launched at the 2013 Byron Writers Festival
One of 6 finalists in the 2012 Byron Writers Festival 'Pitch Perfect' Competition
works in progress…
2018 was all about poetry, exploring efficiency of language and the space around words: how much can be said with the smallest amount of words.
In 2019, I am returning to my first love - long-form fiction.
I am undertaking my dissertation, as part of my Masters of Creative Writing at The University of Sydney. I am working on a novel set in South Africa during apartheid.
A story very close to my heart is making it's way into a screenplay. I am writing this script with a dear friend who lives in L.A. FaceTime, Final Drift file-sharing, email and the occasional hellish long-haul flight make this dreamy creative collaboration possible.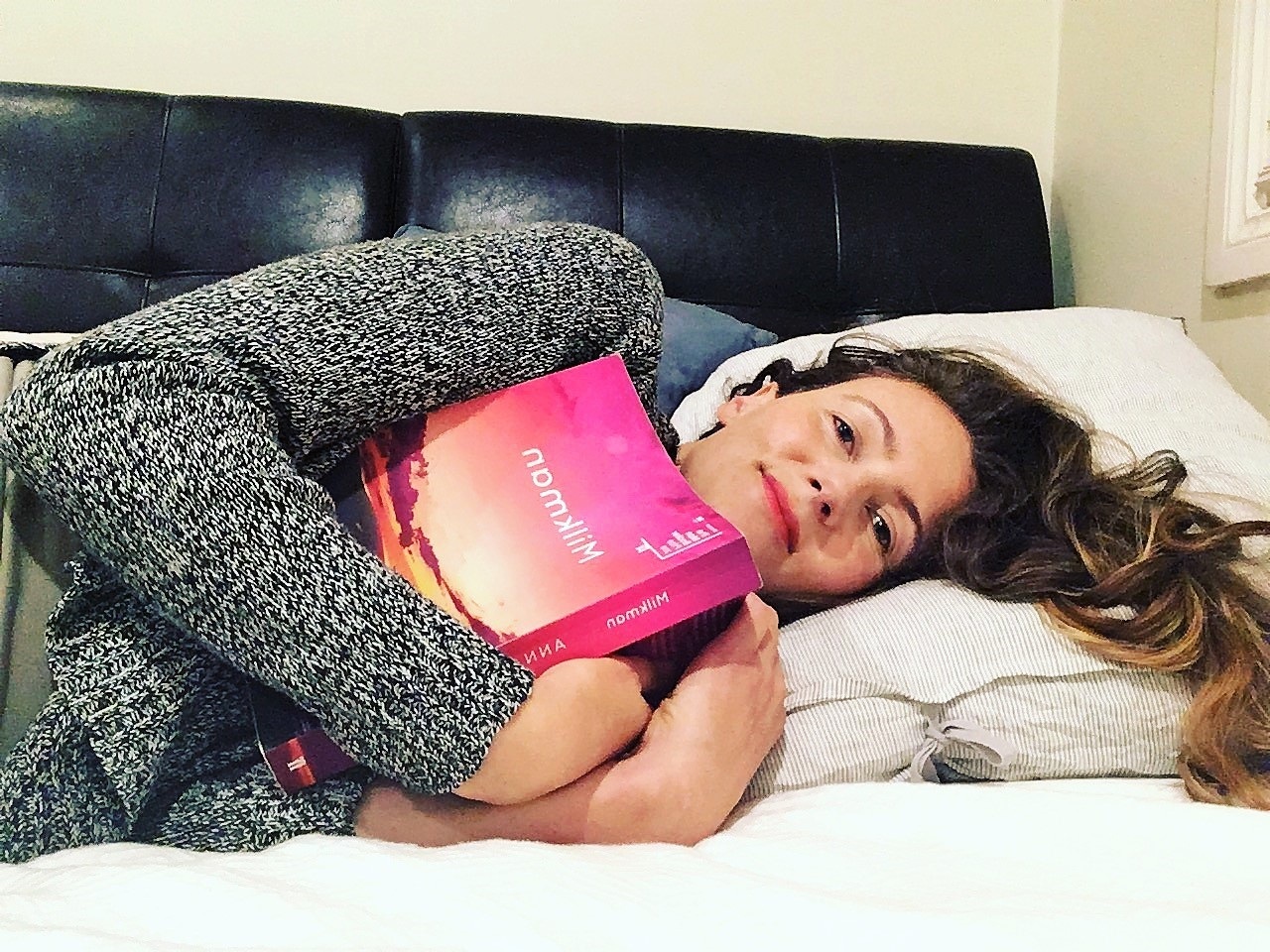 time slid between branches it's either too fast or too slow this inevitable blossoming dream.